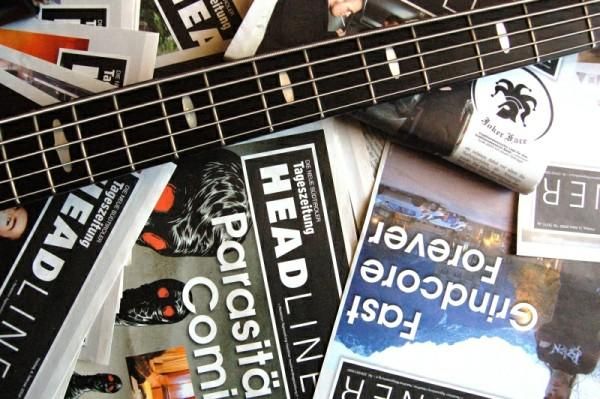 Jeden Freitag wird im Headliner in der Neuen SĂĽdtiroler Tageszeitung ĂĽber das Band- und Musikergeschehen berichtet.
In der Ausgabe vom 14.11.2014 findet ihr folgende Themen:

* Über die Kunst des Songschreibens: Kurt J. Moser und "Faultlines"
* Montag, 11. November 2014, "Zenith", MĂĽnchen: We are Motörhead and we play Rock'n'Roll
* "Listen To Your Heart" – Liste der Woche: Reunions – in Originalbesetzung –, auf die wir immer noch warten
* News: The Fabulous Beard: "Can A Machine Think?"; Satelliti: Live in Meran;
* Der finale Kollaps: Das angekĂĽndigte Ende einer gut funktionierenden Idee
* Setzt die Typen auf "mute": Releasetermin für den Beichtstuhl Basement-Sampler
* HipHop-Planet Trentino: Compless und sein Debüt-Album "Un quarto di secolo"
Online nachlesen im Headliner-Archiv: BALD auf http://issuu.com/headliner.archiv
* Redaktion Headliner: redaktion.headliner@gmx.com
* Bisher im Headliner * Headliner-Blog * headliner.archiv.