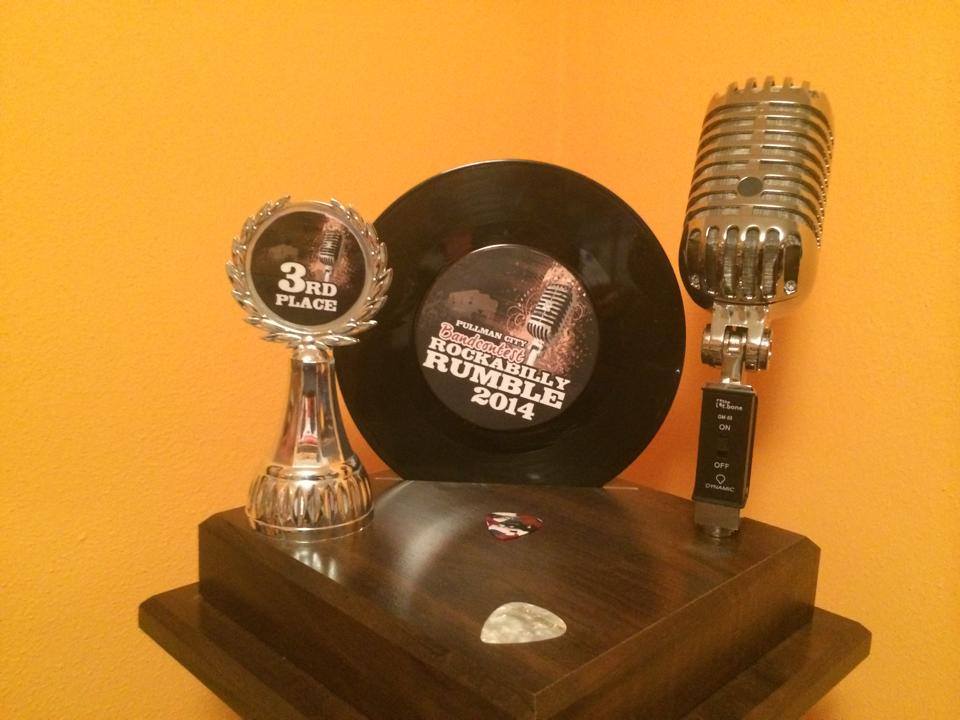 Nachdem die Jungs von William-T and the Black 50's beim "International Rockabilly Contest 2014" den 3tten Platz und damit einen Plattenvertrag bei Part Records abgeräumt haben, sind sie in naher Zukunft wieder auf den hiesingen BĂĽhnen unterwegs um ihr Album "Shake It Baby" zu präsentieren.
Und zwar an folgenden Terminen:
03.01.2015 – Cafè am Tore – Meran
07.02.2015 – Aquarium Pub – Klausen
13.03.2015 – Temple Bar – Bozen
30.01.2015 – Piano Bar Rischon – Reischach
Weitere Konzerttermine findet ihr auf http://www.williamt.net.
Nochmal herzlichen GlĂĽckwunsch zum Plattendeal!