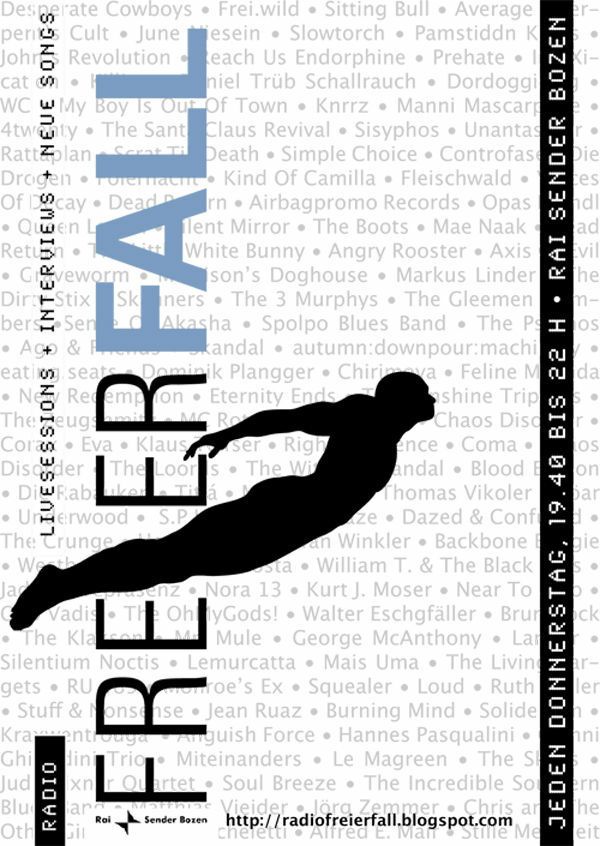 Auch diesen Donnerstag läuft wieder Radio Freier Fall im Radio. Welche Beiträge es von 19.40 bis 22.00 h im Rai Sender Bozen zu hören gibt, seht ihr in der Programmvorschau.
ACHTUNG: Radio Freier Fall gibt's auch als Podcast.
* 19.40 h: Intro_252
* 19.45 h: Latemar Cowboys live im Sudwerk Bozen (Teil 1)
* 20.45 h: Kurt Tappeiner: www.looking4bands.suedtirol.it
* 21.15 h: Museruole 2013: The Radio-Edition [Part 2 of 5]: Felicity Ford
(Rai Sender Bozen via Streaming)
* Bisher bei Radio Freier Fall.