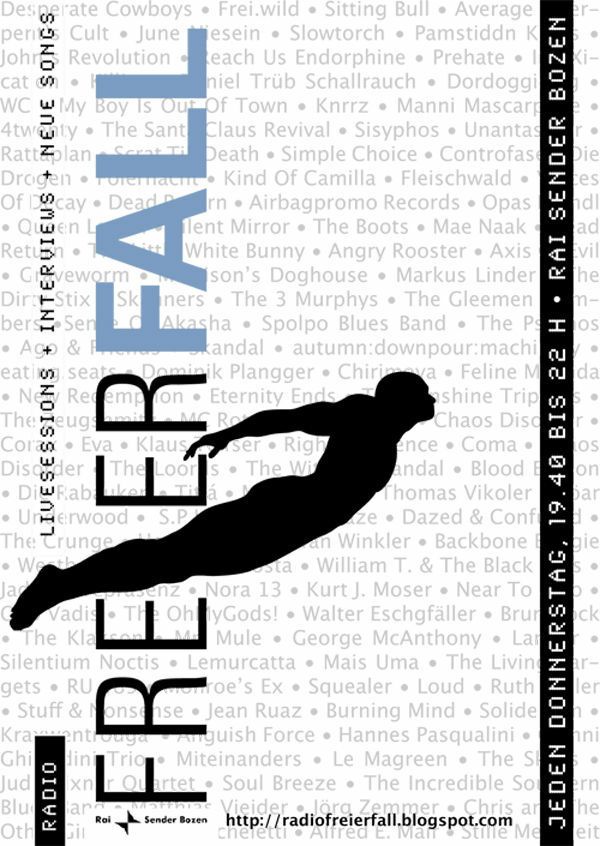 Auch diesen Donnerstag laeuft wieder Radio Freier Fall im Radio. Welche Beitraege es von 19.40 bis 22.00 h im Rai Suedtirol zu hoeren gibt, seht ihr in der Programmvorschau.
ACHTUNG: Radio Freier Fall (siehe Infoflyer) gibt's auch als Podcast.
* 19.40 h: Intro_310
* 19.45 h: Elisabeth Chytra: "Geschichtenlieder"
* 20.45 h: Chili-Day in St. Jakob mit Chili Con Carne
* 21.00 h: Feline Melinda: "Dance Of Fire And Rain" – Das neue Album
(Rai SĂĽdtirol via Streaming)
* Bisher bei Radio Freier Fall.