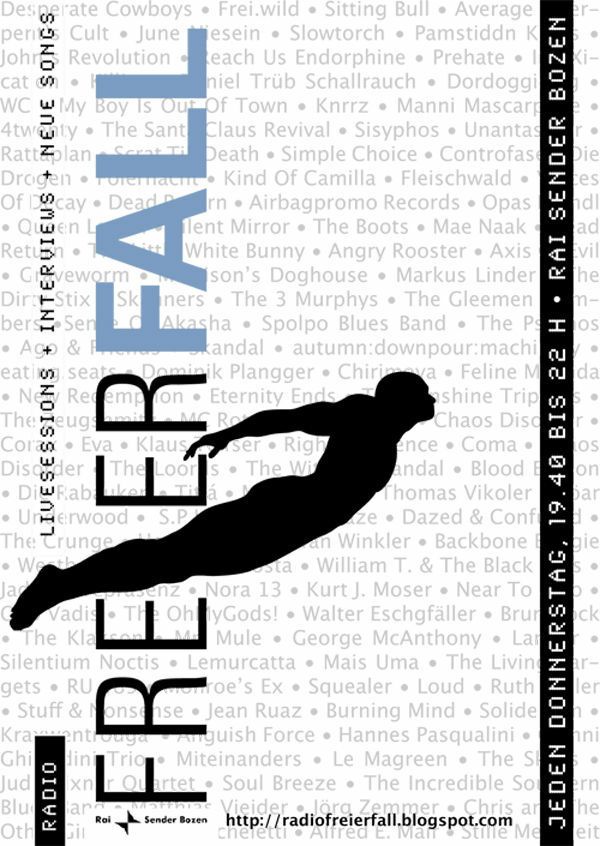 Auch diesen Donnerstag läuft wieder Radio Freier Fall im Radio. Welche Beiträge es von 19.40 bis 22.00 h im Rai Sender Bozen zu hören gibt, seht ihr in der Programmvorschau.
ACHTUNG: Radio Freier Fall (siehe Infoflyer) gibt's auch als Podcast.
* 19.40 h: Intro_254
* 19.45 h: Richard Elkins: Die Vorschau auf den September-Release
* 20.15 h: SĂĽdtirol – Die Betaversion [5]*: Geena's Own: Up-Cycling
* 21.00 h: Vier Songs fĂĽr den (zu Ende gehenden) Sommer
* 21.00 h: Creative Hands Kenia
* 21.20 h: Museruole 2013: The Radio-Edition [Part 4 of 5]: Stini Arn
(Rai Sender Bozen via Streaming)
* Bisher bei Radio Freier Fall.