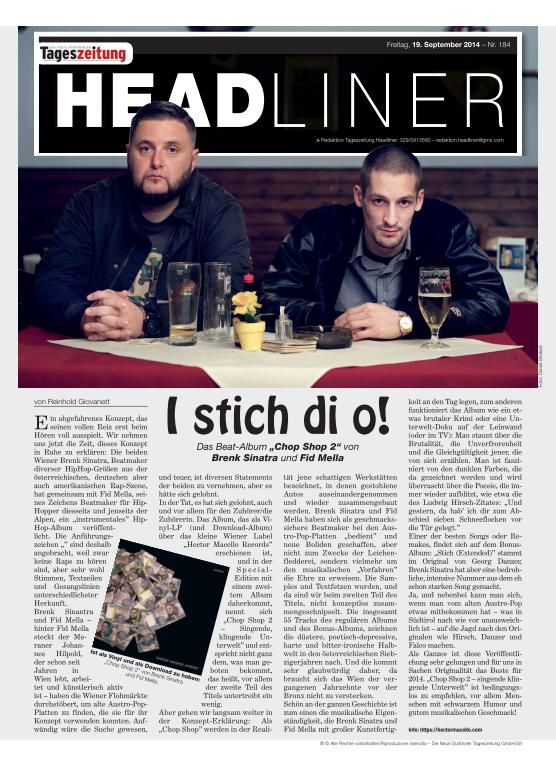 Jeden Freitag wird im Headliner in der Neuen SĂĽdtiroler Tageszeitung ĂĽber das Band- und Musikergeschehen berichtet.
In der Ausgabe vom 19.09.2014 findet ihr folgende Themen:

* I stich di o! Das Beat-Album "Chop Shop 2" von Brenk Sinatra und Fid Mella
* Die Herausforderung: The PĂ«ufla und das Orchester Sonoton gemeinsam auf der BĂĽhne
* "Aufdrehen / Ausdrehen"
* The Third Cut: Das dritte Album von The PĂ«ufla
* News: Funeral For A Musician: Beat Heuberger; "AcousticAmore": 100 Jahre Love-Songs;
* Tun Na Kata: Tief im Stollen
* Wer bin ich? Folge 45
* Streetart: "Marry me, Becky?!"
Online nachlesen im Headliner-Archiv: http://issuu.com/headliner.archiv/docs/hdlr315
* Redaktion Headliner: redaktion.headliner@gmx.com
* Bisher im Headliner * Headliner-Blog * headliner.archiv.