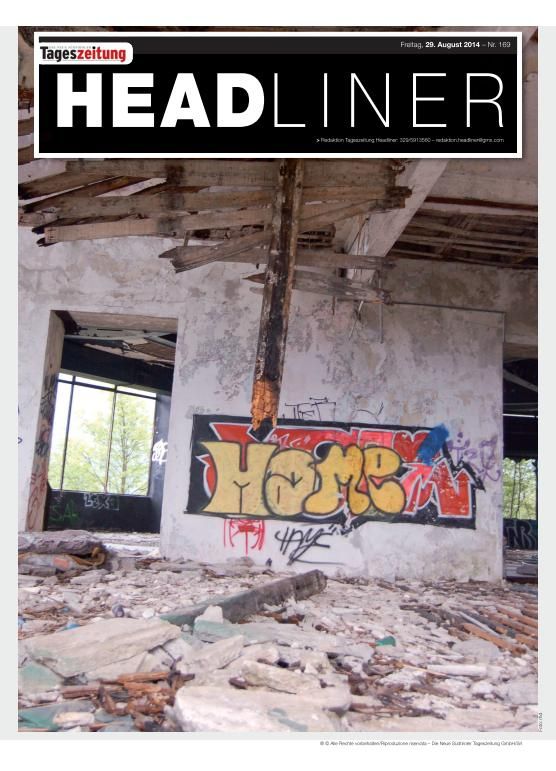 Jeden Freitag wird im Headliner in der Neuen SĂĽdtiroler Tageszeitung ĂĽber das Band- und Musikergeschehen berichtet.
In der Ausgabe vom 29.08.2014 findet ihr folgende Themen:

* Streetart: Home
* Neue Bands: Bullet Proof, Thrashmetal Bozen
* Aufdrehen / Ausdrehen
* Ein Hippie-Festival verdient ein Happy End: Miracle Hill Festival
* News: Wizo in Meran: Vorverkauf angelaufen; Nora13: Live & Studio;
* "Time Lapse 2008-2014" – Das neue Album des Bozner Rappers Fabio 2D Picche
* Wer bin ich? – Folge 42
* Glump & Plunder: Die Piraten-Tour!
* Abgeschrieben: Myztic Lion & The Juggernaut Nation: "Break Down The Walls Of Babylon" in "Rastasnob"
Online nachlesen im Headliner-Archiv: http://issuu.com/headliner.archiv/docs/hdlr312
* Redaktion Headliner: redaktion.headliner@gmx.com
* Bisher im Headliner * Headliner-Blog * headliner.archiv.