Die Sieger unseres Gewinnspiels zum Gorgeous Music Festival (2.-4. November, UFO Bruneck) stehen fest. Die Gewinnerinnen sind Karin Gremes und Sarah Fill .
Karin Gremes schrieb: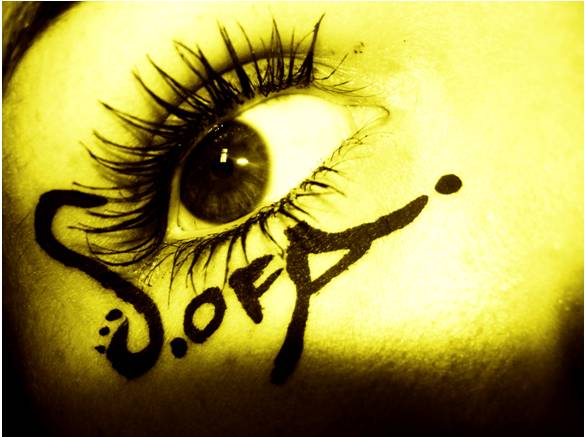 "Warum ich Sense of Akasha live sehen will?? Ich glaube die Fotos sagen alles! Sense of Akasha T-Shirt an der Wand, Sense of Akasha Zitat nebens Bettchen hingepinselt (aus "storm", Euphoria Lied 8). Verlasse das Haus niemals ohne meinen Sense of Akasha Button. Und sogar hier in Graz mach ich mich zum Trottel und laufe mit "SofA" unters Auge geschminkt durch die Gegend und blamier mich sicher 10 mal am Tag damit weil natürlich alle hier SofA als "sofa"- als "couch" interpretieren. Naja, aber dass ist es mir wert, ich steh dazu der peinlichste Sense of Akasha Fan zu sein. Achja, und auf www.myspace.com/02pm könnt ihr euch im Video ja meine Sense of Akasha Cover- Version anschauen und -hören."

Sarah Fill wählte Festivaltag 1:
"Warum ich Noisy Royal Dirt auf der UFO-Stage bewundern möchte, ist eigentlich ganz einfach: weil die Chance, dass mein Traummann da auftauchen könnte ziemlich hoch ist.. Wer nach Bruneck fährt um den wunderbaren Noisy Royal Dirt zu lauschen, muss ein Herz aus Marzipan besitzen und ich möchte auch ein Stück davon abbekommen..=) Also bitte ermöglicht mir doch im UFO meinen Traummann kennen zu lernen und glücklich zu werden..!!"
Das Airbagpromo-Team gratuliert und wünscht viel Spaß im UFO!